How to Add Ranking Questions to My Survey
With ProProfs Survey Maker ranking question types you can obtain actionable data, which presents a clear picture of customer preferences. This helps you engage customers better and grow your business.
Follow the steps below to add ranking questions to your survey:
Step 1. On the survey creation page, drag and drop the "Ranking" question type to your survey.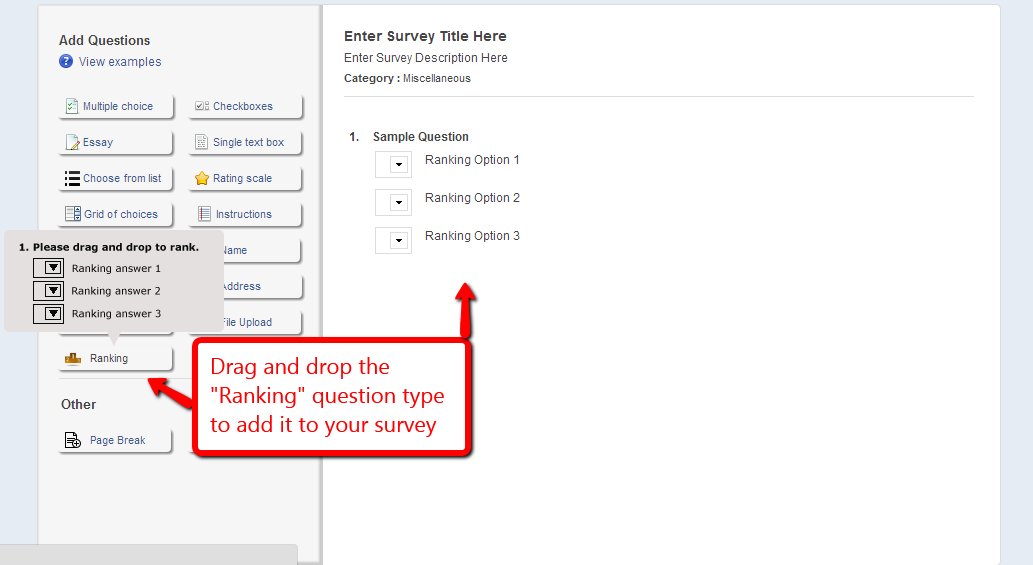 Step 2. Write down the answer options.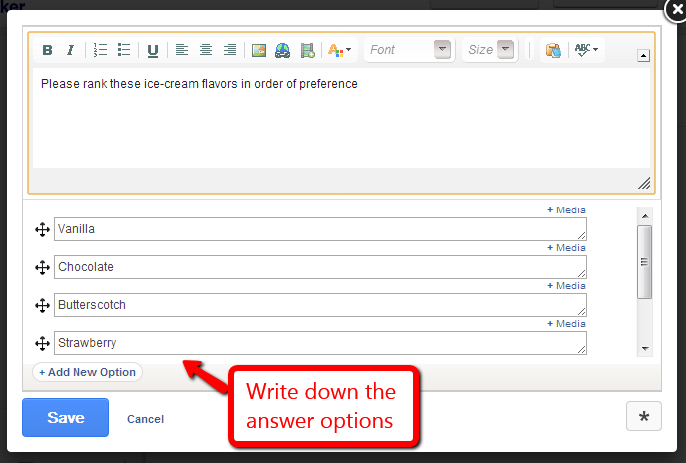 Step 3. Save your survey by clicking on "Done".

Here's a video with further information on how you can create a survey using ProProfs Survey Maker: