How to Create a Survey or Form With E-Signatures

Using ProProfs Survey Maker you can create online forms, with an e-signature option, such as a registration form, application form, a non-disclosure agreement, a sales contract, online petitions and more. Such a form allows your respondents to add their signatures before submitting the form.
Along with the e-signature of respondents, you can capture details such as:
when they signed the form
where they signed the form
their email, job title and company name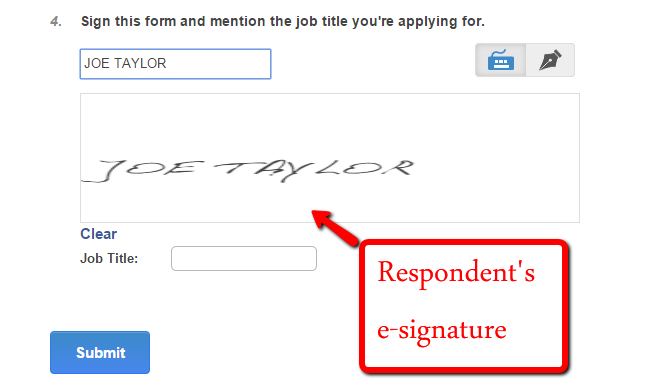 Example: Job application form with an e-signature option
Follow the steps below to learn how to add an e-signature option to your surveys and forms.
Step 1. On your create dashboard, select the option "Signature".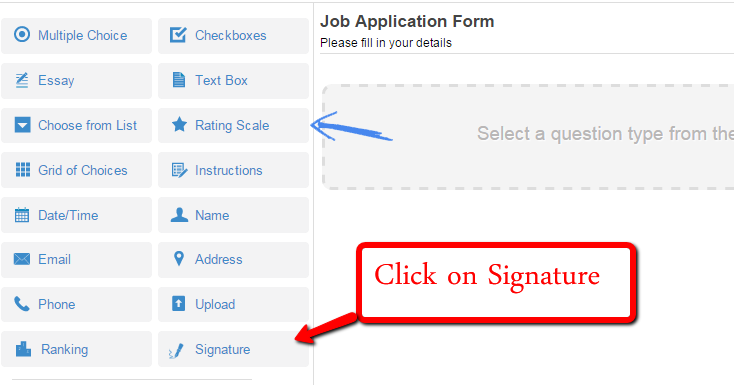 Step 2. Click on edit to add instructions for respondents and to select or remove what information you want to capture.